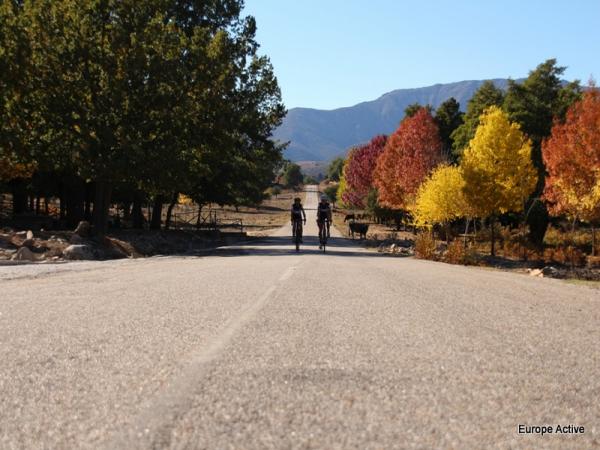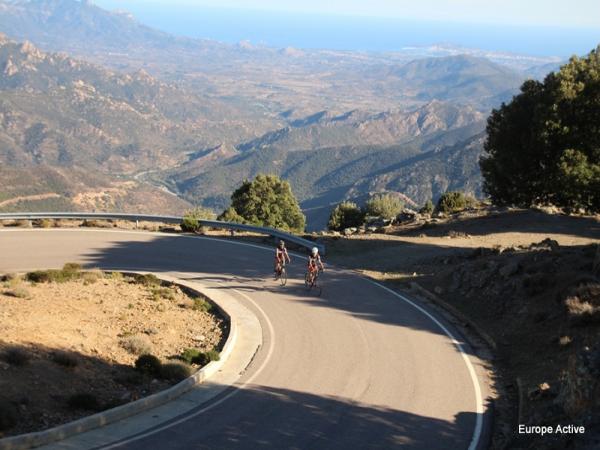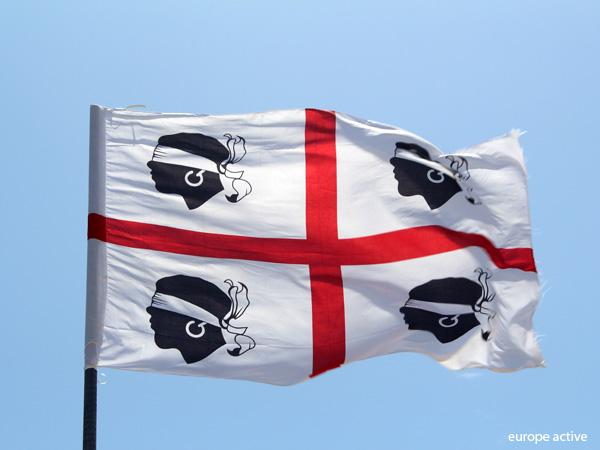 The North Sardinia circle tour
9 days / 8 nights
Sardinia - Self-guided road cycling - Self-guided
Without guide - Luggage transfer
price from
1400 €
per pers.
Sardinia is not only composed of sea and mountains. During the trip you'll also experience the medieval heritage and Mediterranean lifestyle of cities such as Castelsardo, Alghero and Bosa. Moreover this tour also visits some of the most secret areas of Sardinia such as Barbagia and Ogliastra with their strong traditions, true Sardinian pride and, not least, outstanding cuisine.
Your day by day program
Arrival in Oblia
Arrival in Olbia, transfer to accommodation. Dinner at a four stars hotel.
Arzachena - Castelsardo
About 94km
From Costa Smeralda, riding along the hills of northern Sardinia, and passing through the famous landscapes of the Aggius valley, you come to the medieval town of Castelsardo. This is a very well preserved historical city, thanks to the fact that it's perched atop a promontory high above the sea that has protected it from attacks and destruction over the centuries. Today, Castelsardo is a well-known tourist destination with all the services imaginable available for you. There's a marina and beautiful beaches and small inlets perfect for a pleasant summer holiday. But rituals and traditions such as the famous Festa di Lunissanti mark the everyday life of the town, characterized by the industrious work of basket-weavers, fishermen, and farmers. You'll love it! Accommodation and dinner in a four star hotel.
Castelsardo - Alghero
About 101km.
Alghero is another medieval town, and an extremely interesting one. And that's your destination today. This time you ride westwards on the beautiful coastline road very close to the beautiful and outstretched beaches of the Asinara Gulf. Some kilometers after Porto Torres, the main industrial settlement in the north, you change direction and ride southwards. Before arriving in Alghero, you can enjoy the magical views offered by the Argentiera, the Porto Conte Regional Park as well as enjoy Capo Caccia, a protected the marine area. This is a stage with a lot to see! Accommodation and dinner in a four star hotel.
Alghero - Santu Lussurgiu
About 90 km.
On this stage you'll experience the special connection between coastline and mountain rides in Sardinia. You start from Alghero and ride south to Bosa on one of the most renowned coastal roads on Sardinia. The medieval village here is one of the best preserved on the island. And it's definitely worth visiting. Enjoy an unforgettable ride through the narrow streets of the old town. And stop for a quick meal inside the old town. It's simply special. Bosa is the place where you leave the sea behind you. A long climb into the inner mountains of western Sardinia takes you to the historical city of Santu Lussurgiu. A Sardinian traditional dinner awaits us. Accommodation and dinner in a three star hotel.
Santu Lussurgiu - Aritzo
About 86km.
This is a real mountain stage. It takes you on a climb up to the renowned mountain resort of central Sardinia. After 30 km, you enter the famous Sardinian area called Barbagia, the wildest on the island, inaccessible for thousands of years, and, for this reason, a region where tradition and true Sardinian pride live on. You can almost breathe it and you shouldn't miss it. Here, you ride through very small villages such as Neoneli, famous for the Neoneli's tenors. This is a male quartet which sings the so called 'Su cantu a tenòre', a style of polyphonic folk singing characteristic of the Barbagia region and today it's a proud member of the UNESCO Intangible Cultural Heritage List. The more you climb, the deeper you get into Sardinian tradition. For instance, you pass through Tonara, a village famous for the production of delicious Torrone nougat. Sardinian nougat is known and loved by many for its delicious taste and top-quality natural ingredients. Calories are what you really need at this stage of the trip. Enjoy! Accommodation and dinner in a four star hotel.
Aritzo - Villanova Strisaili
About 77km.
Just outside Desulo, you'll take a lovely winding road to the Tascusì mountain pass. If you have a sticker from your cycling club, don't leave it at home because here you can paste it on a road sign. This pass is a door to the famous Gennargentu mountain range, which is the highest and most extensive mountain area on Sardinia. The sense of loneliness here is incredible. One of the typical mountain villages on Sardinia you'll visit is Fonni, where, believe it or not there is a ski resort, very renowned place for winter tourism. There are many tourist services here and it's a good place to have a quick meal. After Fonni, you leave Barbagia and enter Ogliastra another very see-worthy region on Sardinia. The stage finishes in Villanova Strisaili, in the heart of this region. Accommodation and dinner in a four star hotel.
Villanova Strisaili - Calagonone
About 75 km.
Many narrow mountain roads are hidden in the heart of Ogliastra. Some can't even be found on maps. And that's one of the reasons they are jewels for those who love cycling. Optimal roadbed. No traffic. Springs everywhere. Green year round. The route we've selected here is on a good number of these roads providing you with an incredible mixture of the mountains of central eastern Sardinia and the crystal clear water of the famous Orosei gulf. Your destination is Calagonone, a tiny village on the Orosei gulf, and an excellent starting place for visits to the coves along the coastline, or simply for enjoying the beach after the ride. It's an excellent place from which you can extend your days of cycling on Sardinia. Accommodation and dinner at Calagonone is in a four star hotel.
Calagonone - Olbia
About 103km.
You climb out of Calagonone on a very old and very panoramic road. Riding on it is a perfect way to say arrivederci to the Orosei gulf. This is a very easy stage despite its length. It runs mostly along the eastern coastline, touching many resorts such as Orosei, Siniscola or San Teodoro. The stage ends nearby Olbia, fairly close to the airport, and near the Murta Maria beach where you'll have time for the last swim in the beautiful Sardinian water. Accommodation and dinner in a four star hotel.
Time for departure
Transfer to Olbia airport and end of services.
Departure board
Every day from the beginning of April to the end of October.
Technical information
Starting point
At your arrival at the first accommodation. A transfer from the airport is possible.
End
On day 9 after the breakfast. A transfer to the airport is possible.
Accommodation
Accommodation in 3 and 4 stars hotel.
5 dinners included during the trip.
Level of difficulty
Daily distance between 70 and 140KM Daily elevation gain between 400 and 1400m
Carrying
Luggage transfers by vehicle. You only need to take your day bag with you (for picnics, cameras etc.).
Options
Road bike rental Ultimate CF SL packs Canyon carbon : 240€
E-bike rental : 280€
Supplement for single accommodation : 250€
GPS tracks on USB stick : 25€
Included
- 8 nights in a double-room
- Briefing and a Road-Book containing tour details
- GPS
- Helmet
- Luggage transfer
Not included
- Flight tickets
- Arrival and departure transfer
- Bikes for the tour
- Extras in hotel etc.
- Travel insurance
And anything not mentioned in "the package includes".
Map
Similar holidays