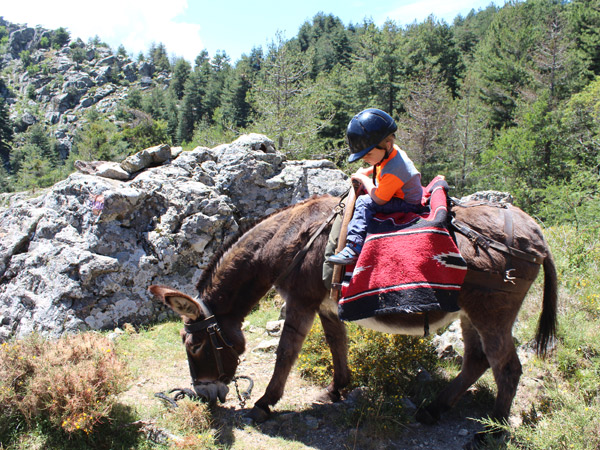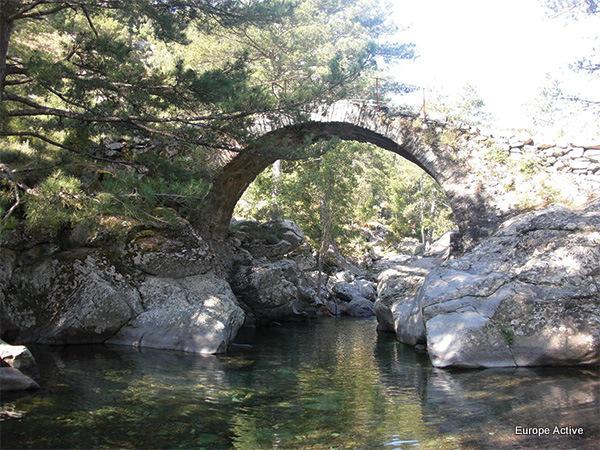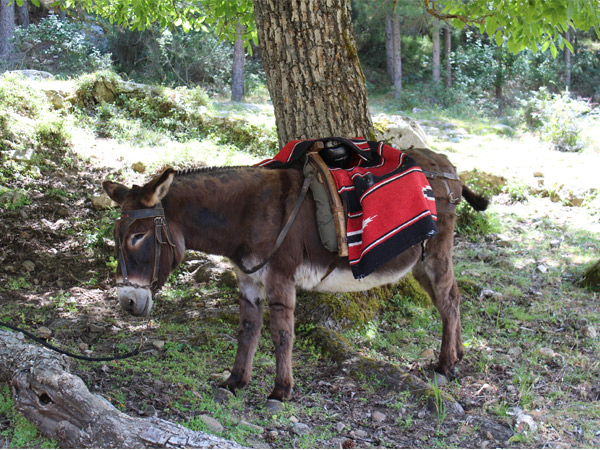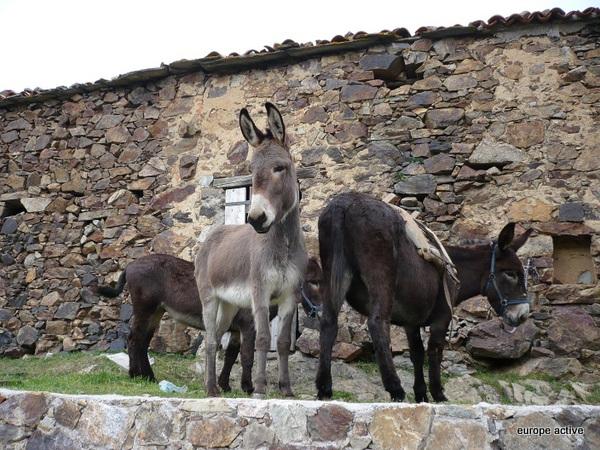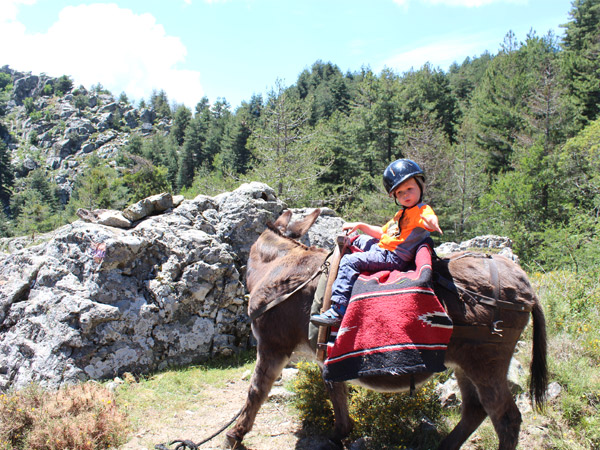 Secret Corsica (donkey trekking & family holiday)
6 days / 5 nights
Corsica - Independent walking - Horse-riding
Without guide - Families
price from
690 €
per pers.
With a rich culture and heritage, the Niolo region offers the perfect setting for a unique family experience. Enjoy traditional food, a very warm welcome and a feeling of well-being as you travel with your Corsican donkey through ancient landscapes. For children, there is plenty to enjoy and discover along the walks: secret rivers, natural swimming pools, waterfalls, not to mention the good company of a gentle Corsican donkey.

You are responsible for the child's safety should they ride the donkey. The child should be accompanied at all times. The donkey should not be carrying more than 40kg at any one time.
Your day by day program
Welcome to the historical capital of Corsica
Arrive in Corte, the ancient capital of Corsica. Enjoy the atmosphere of this lively town that sits at the very heart of the island and which acts as a gateway to the mountains. A museum explaining the history of Corsica is accessible within the citadel's walls.
Night in a hotel.
The Niolu and your donkeys
After a short morning transfer , you will be taught how to handle your donkey for the holiday. This first stage on the "Mare a Mare" hiking itinerary will give you time to get used to your new friend. You will reach an old genoese bridge, under which you can have a swim in the crystal blue waters. In the evening, you will have an opportunity to meet once more with the owner of the donkeys in case you have any questions, or you need more tips about handling your companion.
Night in a hotel in Calacuccia.
The heart of Corsica
This is the beginning of your adventure! Leaving Calacuccia and the lake behind you, you will walk on a little known ancient mule track. The path takes you into the heart of the Verghio forest, which will become your base for the next few days. En route, you will have opportunities to bathe in some natural rock pools.
Full board is provided (dinner, breakfast and picnic) in gîte d'étape or hotel, depending upon your choice.



Shepherds huts and the Radule waterfall
Today, you will walk a part of the GR20 to take you to some shepherd's huts, where you can try the local cheese and charcuterie, for which the island is well known. This is traditional Corsican produce - it doesn't get any better, or any more local than this. A little further on, you will come to a beautiful waterfall. There are places where you can bathe in the cool fresh mountain waters.
Full board (dinner, breakfast and picnic) in a gîte d'étape or hotel, depending upon your choice.



Lac de Nino
Today, you will leave Vergio nice and early for a longer day that will take you to the superb "Lac de Nino", a mountain lake with stunning views. Enjoy your picnic in this incredible place. Return by the same path.
Full board (dinner, breakfast and picnic) in a gîte d'étape or hotel, depending upon your choice.

The Shepherd's huts at Colga
A pleasant journey that will take you on a quiet path connecting the GR20 to the abandoned shepherd's huts at Colga. The shaded path is particularly pleasant in this region where the heat can be intense. The descent is then made on a variant footpath from the Lac de Nino. The owner of the donkeys will come and meet you once you reach the road, and take you down to Albertacce, where a taxi will take you back to Corte.
Contact us if you would like us to extend your stay or help you with your onward journey.
Departure board
Every day from the beginning of May to the end of October.
Technical information
Accommodation
2 nights in a hotel and 3 nights in a gîte (dormitory). Possibility of a comfort version, with all nights spent in double rooms in hotel accommodation.
Level of difficulty
Walk: from 3 to 4h30 a day. Minimum age requirement: 5 years of age at the time of the trip. For younger children, please contact us to discuss your options.
Carrying
The donkeys carry your bags. Maximum weight per donkey: 40kg.
Options
Discount for children between 2 and 4 years old (contact us to discuss) : -50€
Supplement for an extra donkey (compulsory from 5 participants) : 350€
Upgrade to double rooms in Vergio (instead of dormitory accomodation) : 90€
Included
5 breakfasts, 3 dinners, 3 packed lunches (picnic)
Donkey rental (1 donkey for a maximum of 4 people)
2 nights in a hotel and 3 in a gite
Maps and route notes
Soft bags to put your personal items in, so that they can be carried by the donkey.
Not included
Transfers to the meeting point and from the end point, personal travel insurance, personal expenses.
Map
Videos
Similar holidays