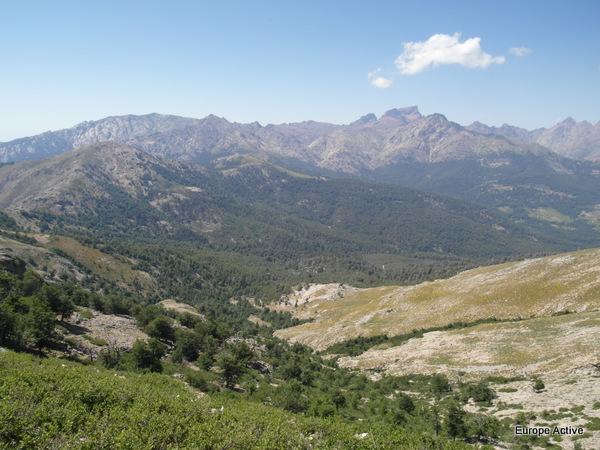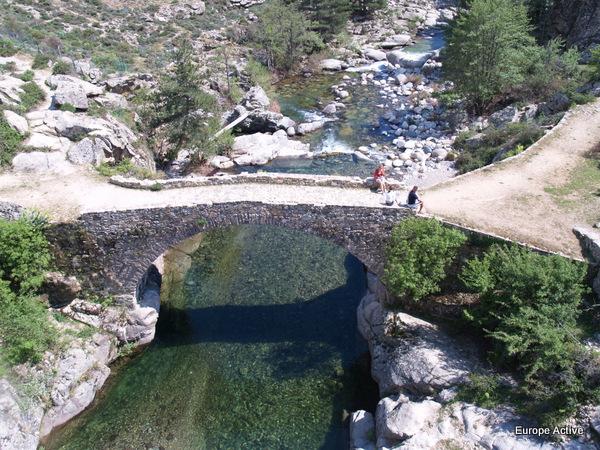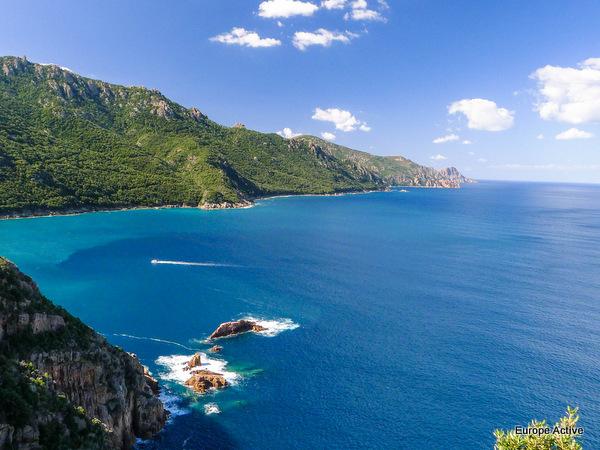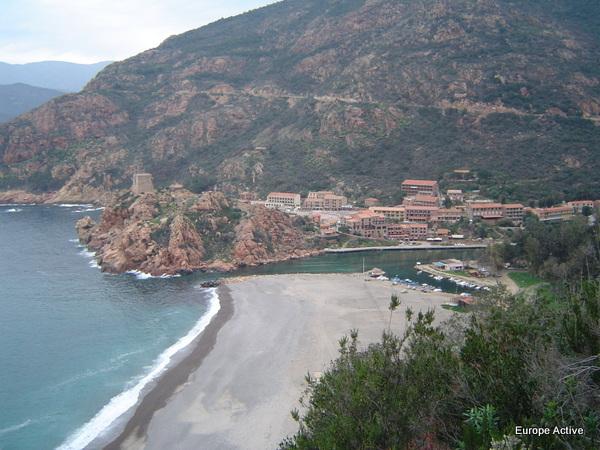 Mountains & seas: Calacuccia - Porto guided
6 days / 5 nights
Corsica - Guided walking
With a guide - Families - Singles - Luggage transfer
price from
~686 £ [768 €]
"A mountain in the sea", this expression takes on all its meaning with this itinerary. Walking along ancient mule tracks, we start our walk from the Niolu region and head to the foot of Corsica's highest summits. Exploring the heart of emerald green Laricci pine forests, Evisa's chestnut grove and the Spelunca Gorge, we then descend to the turquoise waters of the Gulf of Porto. This is a truly unforgettable journey in some of the best sites on the 'Isle of Beauty'.
Your day by day program
From Corte to Calacuccia
Meet at the train station in Corte for a taxi transfer to the Scala di Santa Regina Gorge. Your walk takes place an old mule track, cut out of rock. This track will lead you to the Niolu region.
Night in a gîte in Calacuccia.
Walking: 4h00.
Altitude gain: +671m.
From Calacuccia to Castel di Verghio
Following the migration path, a couple of Genoese bridges and chestnut mills punctuate the walk. The path soon climbs through a chestnut grove and runs along the Golo River. Between Laricci pine forests and north-facing and mineral landscapes on a south-facing slope. You then reach the Col de Verghio.
Night in a gîte in Verghio.
Walking: 4h45.
Altitude gain: +693m.
Discovering the GR20 and the Lake of Nino
This is a brilliant walk on the famous GR20 footpath where a glacial crater conceals the lake of Ninu, a Corsican treasure nestled in a lush green setting. Bordered with pozzines (a type of peat bogs), the lake is also a sanctuary for wild horses, which can often be seen grazing peacefully around it.
Night in Verghio.
Walking: 6h00.
Altitude gain & loss: +800m, -800m.
From Castel di Verghio to Evisa
Today's itinerary takes you to the west side of the island. You walk through the Verghio Pass, the Aïtone valley and its forest of Laricci pines before reaching the village of Evisa.
Night in a gîte in Evisa.
Walking: 4h15.
Altitude gain: +531m.
From Evisa to Porto
As you start your descent towards the Spelunca Gorge, you will cross ancient Genoese bridges over rivers and hike through Corsica's fragrant maquis. After a short picnic break near the riverbank, you will head towards the charming village of Ota.
Night in a gîte.
Walking: 4h30.
Altitude gain: +223m.

From Ota to Porto via Capu San Petru (914 m)
The ascent to Capu San Petru (914m) takes place on the Mare e Monti path, which has many beautiful viewpoints over the Calanche de Piana, the Gulf of Porto and the Scandola Nature Reserve. The path also goes through the maquis (scrubland) and leads to the turquoise waters of Porto.
Return by bus to Ajaccio.
Departure board
Everyday according to your group wishes
Technical information
End
Ajaccio, at the end of the day.
Accommodation
Gîte d'étape, dormitories and shared bathroom. 1 night in double room.


Level of difficulty
Accessible to all good hikers.
Carrying
Luggage transfers by vehicle. You only need to take your personal belongings with you.
Included
Services of a fully-qualified French guide.
Accommodation.
Full board option except on day 1.
Luggage transfers.
Transfers on day 1 (Corte) and on day 6 (Ajaccio).
Not included
Transfers not included in the programme.
Any services not mentioned in the 'price includes' section.
Personal expenses.
Holiday insurance.
Similar holidays